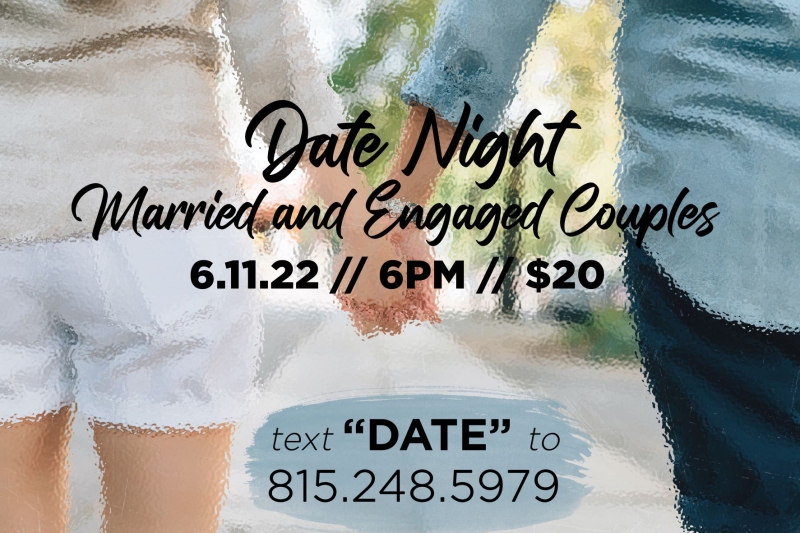 Calling all married and engaged couples -- We are hosting a date night designed specifically for you on June 11th at 6 PM!
Dinner is provided along with a comedic message on "Laugh Your Way to a Better Marriage," and a Q & A session! You don't want to miss this awesome night.
Cost for the event is $20 per couple.
Text "DATE" to 815.248.5979 to sign up today!